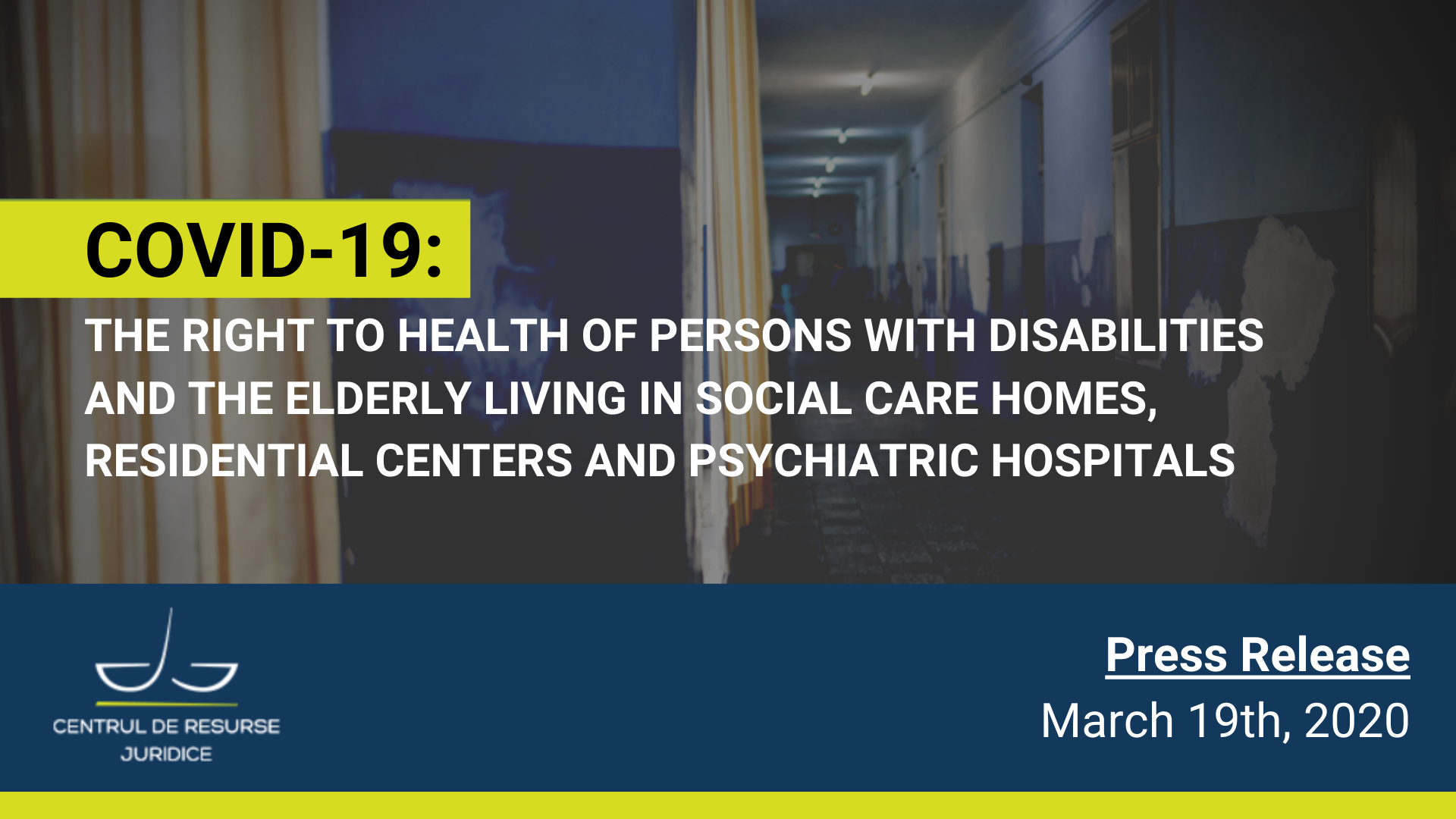 There is an urgent need for awareness that, in these days, in these minutes, persons with disabilities and the elderly living in residential centers and social care homes in Romania are the most vulnerable social group. We must understand urgently that, in relation to these approximately 30,000 people (living in almost 1000 institutions, some with over 300 residents, sometimes with 15 persons in one room), special and urgent measures need to be put in place in order to reduce the risk of Covid-19 infections. The destiny of these people in our society is to be invisible. But these days, more than ever, because of the risk of being infected with the Coronavirus, the border between invisibility and death may fade or disappear if no resources are mobilized and if adequate preventive measures are not in place.
The elderly and persons with disabilities confined in social care homes, residential centers or psychiatric hospitals have common demographic characteristics, a generally more fragile health status than the rest of the population, often without access to quality health care services. The 17 years of monitoring conducted by the Center for Legal Resources and Tonal Association have shown that hygiene standards are inferior to those in the community, and often the lack of resources and control reduces the opportunities for hand washing or disinfection.
If wide community transmission of COVID-19 occurs, we have legitimate concerns of this spread reaching social care homes for the elderly, centers for persons with disabilities, medico-social centers and psychiatric hospitals. The outbreak of any transmissible disease presents particular risks because of the vulnerability of the population in these institutions and, not least, because of the difficulties created by the outbreak in a context like this. These groups of people are vulnerable for many reasons, but especially because they live so close to each other – in many cases in conditions of overcrowding, without ventilation, without daily hygiene and sanitary equipment.
Annually, more than 1500 persons with disabilities die in residential centers and almost half of them are elderly. Often, the causes of death are respiratory tract infections; in general, these deaths remain unreported to criminal investigation bodies. If COVID-19 penetrates these centers, the already very large number of deaths is likely to increase exponentially without the certainty that all those responsible have taken measures to prevent and treat diseases.
Providing services in residential and psychiatric services must focus on minimizing the risks for the staff employed, as well as the risks faced by their residents.
For further information:
Georgiana Pascu, Program Manager, CLR, tel. 0729881159, e-mail: gpascu@crj.ro
Mugur Frățilă, Director, Tonal Association, tel.  0744 248489, email: mugurfratila@yahoo.com
________________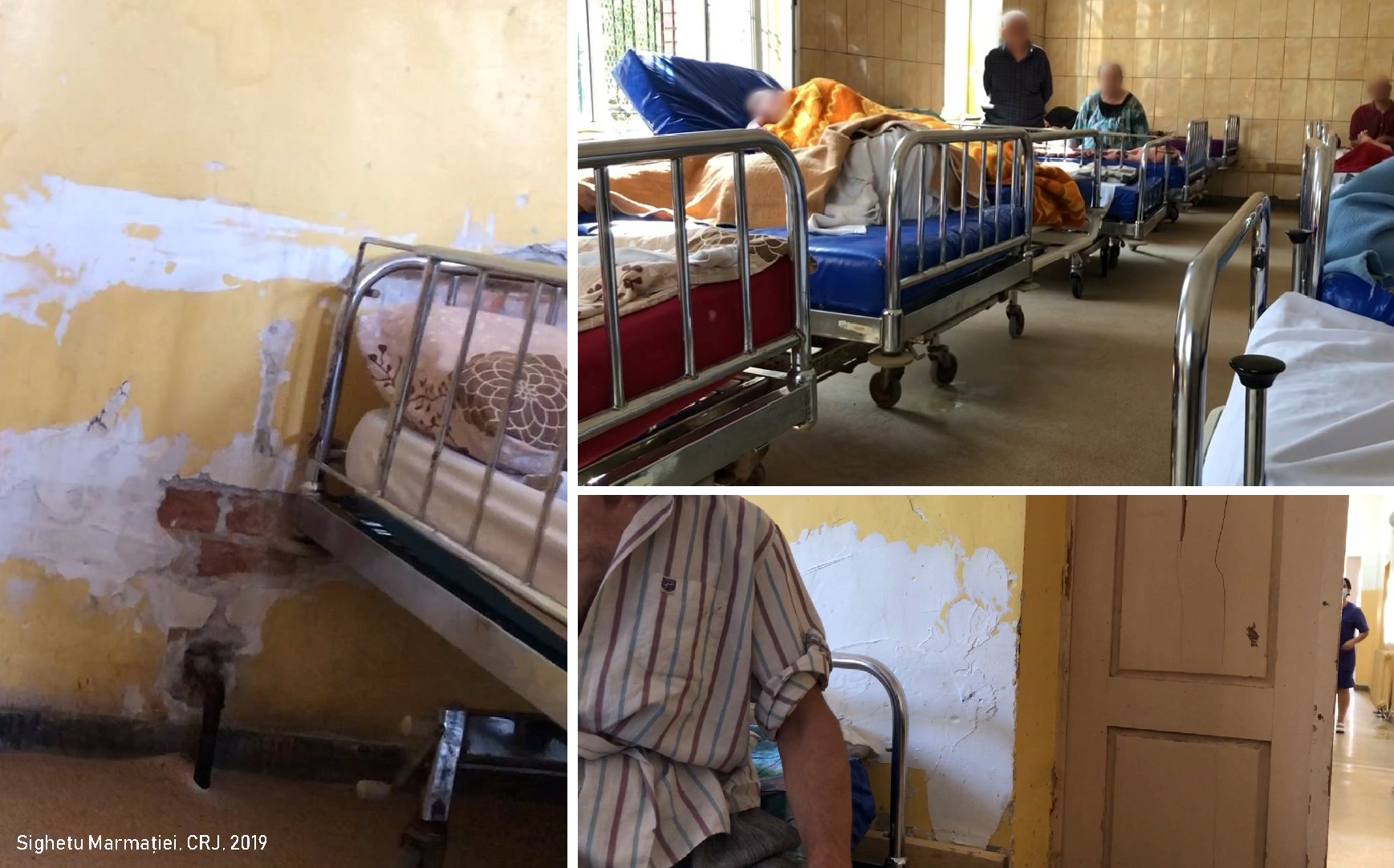 To read CLR's most recent monitoring reports, press HERE.
DISCLAIMER: Monitoring visits are carried out within the "Advocate for Dignity" program run since 2003 by the Center for Legal Resources. The teams' travel costs and fees are covered through the project "Support for the implementation of Article 19", co-funded by the Open Society Institute Mental Health Initiative and CLR.
No activity carried out by the Center for Legal Resources for the purpose of monitoring and ensuring access to justice for persons with disabilities living in public or private residential facilities, sheltered housing, family-type homes, placement centers or psychiatric hospitals, is funded by the Ministry of Labor and Social Protection or by any other central or local public authority.