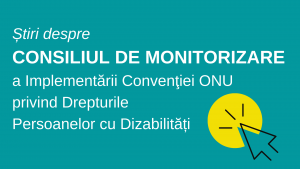 OUR PROGRAMMES
We monitor the phenomena of discrimination and we react or activate the relevant institutions through petitions, advocacy and training.
Programmme developed to stimulate the development of a responsible, correct and transparent public sector.
We make use of the legal framework in order to determine the state to respect the rights of institutionalized people with mental disabilities.
We initiate and conduct strategic litigation with the aim of changing the legislation and case law and raising public awareness in CLR fields of action.